Hypoallergenic dog toys made from pure food-grade silicone.
Safe for your pet and trusted by vets everywhere.
Yomp Dog Toy Picks Of The Litter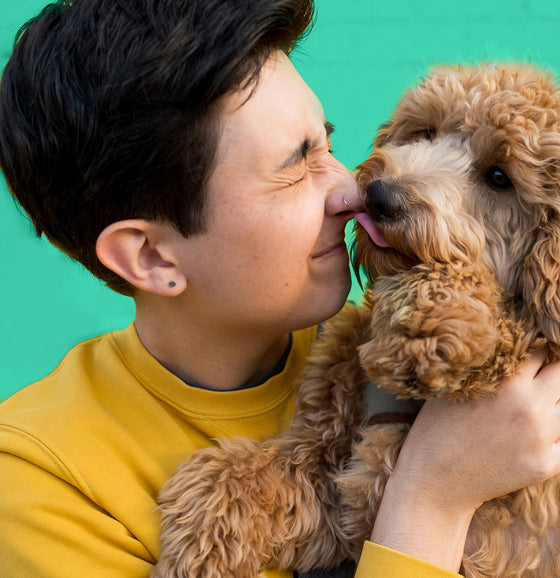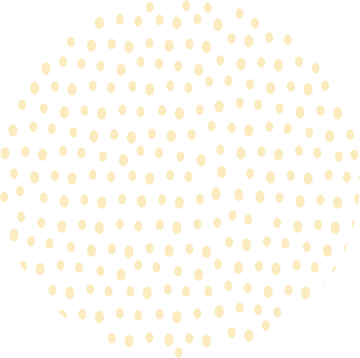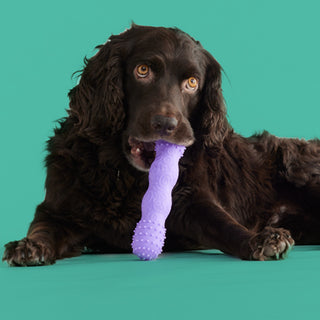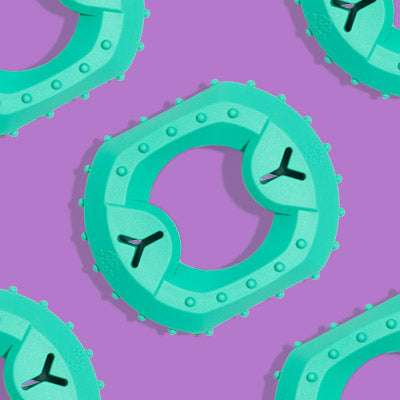 Safer Dog Toys
More wags, less worry.
We take the term "fur baby" pretty seriously — so we make our pet toys from the same pure, non-porous silicone used in actual baby teethers. Made for soft to medium chewers.
Gentle on Teeth
Cleaner Dog Toys
More Fun
Learn More
Yomp Pet Toy Reviews
Don't just take our woof for it.
My 3 pups are in love with their Yomp dog toys so much so they never put them down. Of all the dog toys we have owned, Yomp are the BEST!
My Bobby adores his Yomp dog Frisbee and I love that my boy doesn't have to chew on hard plastic dog toys anymore.
As a choosy dog owner I tend to gravitate towards dog toys that entertain my pup with minimal mess left behind. Yomp dog toys fit the bill and my dogs love them!
Show us your floofs, your snoot boops, and your zoomies. #YompLife
There are so many options available to us as dog owners today. Choosing the best toys can be overwhelming! We want the best for our pups, and that means toys that are not only engaging but safe to play with. Breed, bite strength, size, age range, and energy level all have to be taken into account. Yomp has done its homework, looking to such reputable organizations at The Humane Society and the ASPCA for guidance in designing our line of exciting toys. We wouldn't put toxins into our own bodies any more than we would our pets' and the materials we manufacture with have been chosen with the utmost care. No BPAs, phthalates, rubbers or plastics of any kind. Yomp toys are made from food-grade, non-toxic silicone that is safe for playtime. Your dog will love the feel and texture of their Yomp toys, and return to play with them again and again.
Short answer: Of course your dog needs toys! Dog toys are as important in socializing, stimulating, and encouraging your best friend as are love and treats. Playtime builds healthy routines and bodies, and directs energy that might be spent in mischief towards a sense of purpose and productivity. While your dog is playing they are developing muscles and bones, strengthening teeth and cleaning gums, and bolstering their confidence. In addition to great toys dogs also need walks, pets, compliments, and lots of snuggles.
Well, we are a little bit biased and believe that Yomp is the best choice you can make for your pup. Our toys are safe, stimulating, and delightfully textured. Dogs love chomping on Yomp! We haven't met one that doesn't race to pull their Yomp out of the play bin. As an added bonus, they are not bad to look at, and easy to clean - just toss them in the dishwasher!
We don't have to tell you that dogs will play with just about anything, and without available toys will make some out of your furniture. As dog-parents we have to make good choices for them and supervise play. Yomp doesn't put BPA, phthalates, plastics, or rubbers into any of our toys, and they are non-porous and bacteria resistant to boot. Yomp toys also don't off-gas any stinky odors which dogs (and some humans) are very sensitive to.